Red Herring announced its Top 100 Global in recognition of the leading private companies from North America, Europe, and Asia today, celebrating these startups' innovations and technologies across their respective industries.
Red Herring's Top 100 Global list has become a mark of distinction for identifying promising new companies and entrepreneurs. Red Herring editors were among the first to recognize that companies such as Facebook, Twitter, Google, Yahoo, Skype, Salesforce.com, YouTube, and eBay would change the way we live and work.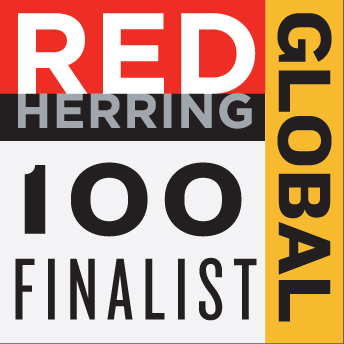 "Choosing the companies with the strongest potential was by no means a small feat," said Alex Vieux, publisher and CEO of Red Herring. "After rigorous contemplation and discussion, we narrowed our list down from hundreds of candidates from across the globe to the Top 100 Winners. We believe Mistral Mobile embodies the vision, drive and innovation that define a successful entrepreneurial venture. Mistral Mobile should be proud of its accomplishment."
Red Herring's editorial staff evaluated the companies on both quantitative and qualitative criteria, such as financial performance, technology innovation, management quality, strategy, and market penetration. This assessment of potential is complemented by a review of the track records and standing of startups relative to their peers, allowing Red Herring to see past the "buzz" and make the list a valuable instrument of discovery and advocacy for the most promising new business models from around the world.
About Mistral Mobile (www.mistralmobile.com)
Mistral Mobile solutions unleash mobile devices for secure use in banking, payments and commerce. Mistral Mobile's market-proven mobile front-end solutions are used by retail, issuing and acquiring banks and other financial service providers to offer secure and flexible solutions to rapidly introduce mobile payments, mobile banking and mobile authentication services independent of mobile operators and for all mobile phones, from smart to simple phones. Mistral has two solution lines:
1) Money Mobility Suite™: The only bank-centric, telco & data independent, white-label mobile platform to reach the next billion consumers in the growth markets.
2) m-Aegis™: The only comprehensive, multi-factor, telco-independent authentication and security solution for mobile applications and OTP replacement.
Founded by former Nokia Money leaders who believe in both the commercial and socio-economic benefits of mobile financial services globally. Mistral Mobile is privately held with offices in New York City, USA, Finland and India.
For further information please contact:
Peter Ollikainen, Product Marketing, Tel +358-50-5872668, [email protected]